Machining technology: Machine tools and operations
This book provides a comprehensive description of machining technologies related to metal shaping by material removal techniques, from the basic to the most advanced, in today's industrial applications. It is a fundamental textbook for undergraduate students enrolled in production, materials and manufacturing, industrial, and mechanical engineering programs
Machining technology: Machine tools and operations
Youssef, Helmi A.
CRC Press
2008
Abstract
This book provides a comprehensive description of machining technologies related to metal shaping by material removal techniques, from the basic to the most advanced, in today's industrial applications. It is a fundamental textbook for undergraduate students enrolled in production, materials and manufacturing, industrial, and mechanical engineering programs. Students from other disciplines can also use this book while taking courses in the area of manufacturing and materials engineering. It should be also useful to graduates enrolled in high-level machining technology courses and professional engineers working in the field of manufacturing industry. The book covers the technologies, machine tools, and operations of several machining processes. The treatment of the different subjects has been developed from the basic principles of machining processes, machine tool elements, and control systems, and extends to ecological machining and the most recent machining technologies, including nontraditional methods and hexapod machine tools. Along with the fundamentals of the conventional and modern machine tools and processes, the book presents environmentalfriendly machine tools and operations; design for machining, accuracy, and surface integrity realized by machining operations; achining data; and solved examples, problems, and review questions, which are very useful for undergraduate students and manufacturing engineers facing shop floor problems

Offering complete coverage of the technologies, machine tools, and operations of a wide range of machining processes, Machining Technology presents the essential principles of machining and then examines traditional and nontraditional machining methods. Available for the first time in one easy-to-use resource, the book elucidates the fundamentals, basic elements, and operations of the general purpose machine tools used for the production of cylindrical and flat surfaces by turning, drilling and reaming, shaping and planing, milling, boring, broaching, and abrasive processes.
Citation
Youssef, Helmi A., and Hassan El-Hofy. Machining technology: machine tools and operations. CRC Press, 2008.
Collection
Related document
QR code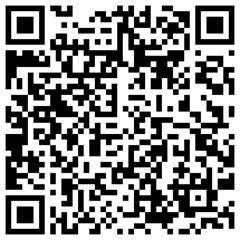 Content